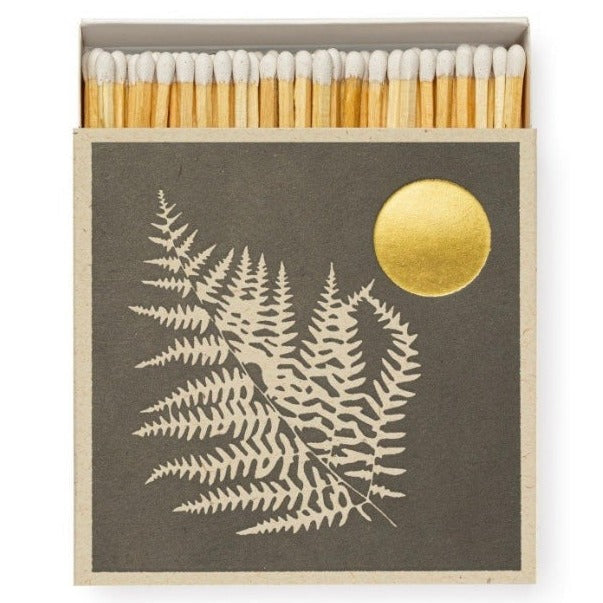 These luxury, long matches come in beautiful printed boxes which double as keepsakes themselves, making them ideal gifts for any occasion.
Designed, printed and assembled in the UK using traditional Letterpress techniques. This Fern design is printed on a vintage windmill press with gold detailing for extra elegance! 
Each box measures 110 x 110 x 50mm and contains 100-125 safety matches, approx 100mm in length. 
Stick colour may vary from colour shown in image.